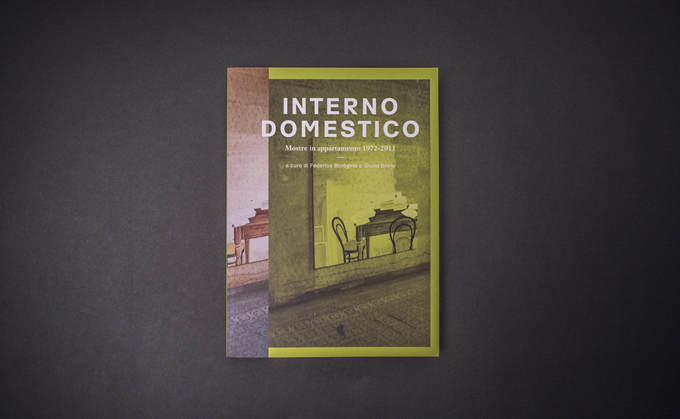 BOOKS
INTERNO DOMESTICO. MOSTRE IN APPARTAMENTO 1972-2013
Interno Domestico nasce dalla volontà di ripercorrere in chiave critica il fenomeno delle mostre in appartamento. Attraverso i ricordi e le testimonianze di artisti e curatori si interroga sulle modalità di fruizione dell'arte indotte dall'ambiente domestico. Ripercorrendo le radici storiche e geografiche, individuate negli anni Settanta, si propone di documentare tante esperienze, italiane e internazionali, che rischierebbero, per la loro natura intima e informale, di essere dimenticate.
A cura di Federica Boràgina e Giulia Brivio
(ITALIAN EDITION)
Interno domestico is a voyage into private homes that host contemporary art exhibitions for a day or a few hours. The book springs from a desire to understand the relationship between art and the domestic space.